Memes at least fulfil the same roles as traditional supplementary "edutainment" content, such as comic strips, lighthearted videos, jokes, and so on;
Since there's no limit to how much textual elements can be included in a meme, there's no prima facie reason that communication per se couldn't be replaced with memes (or comic strips, or edutainment videos, or jokes, and so on).
Therefore, I think you're quite right to go further and consider how memes differ from other supplementary materials, and whether that means they should play more than just a supportive role.
Here's a meme I made that illustrates the above points nicely (the text is from the SEP article about Holes):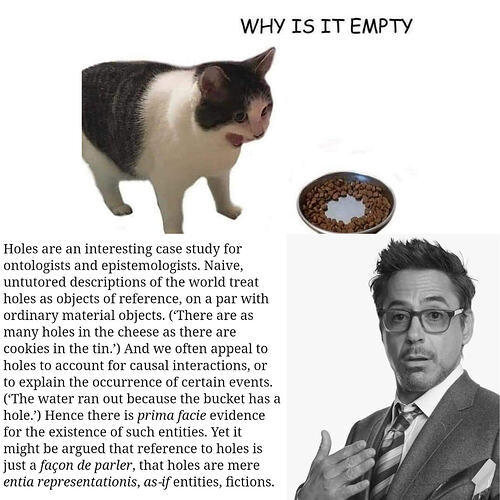 One way in which memes differ from other supplementary materials is that they are not generally self-contained. Memes are typically consumed alongside other memes which share a theme or context. That could mean that an audience looks at a meme that's saying the same thing in different ways (e.g. using different templates to say "analytic philosophy is cooler than continental philosophy") or talking about different but related topics.
Memes tend to be terse and can be consumed in batches, and an effect of looking at several closely related memes this way is that they contextualise one another (which helps to understand them all better). It's quite similar in effect to reading multiple introductory articles on one subject matter that explain the subject matter in slightly different ways: the reader can develop a clear understanding of the topic by seeing what remains constant between the readings. (However, I may be biased here, because East Asian education systems often prioritise repetition with variation whereas Western systems have a tendency to consider this approach to be shallow.)
Another aspect of memes that are important in this discussion is that you can appreciate memes without understanding them. In fact, you can not only appreciate but also make and spread memes without understanding them. Comprehension of the syntactic structure (e.g. the diagrammatic relation between the elements used within a template) can facilitate a comprehension of the meme's general vibes without comprehension of the semantic contents. This is frequently the experience of many memers, and it's often enough to make the meme enjoyable. The order in which comprehension and enjoyment occur for comic strips or jokes are not so fluid.
Putting these two aspects of memetic comprehension together, it's plausible that memes allow students to learn the relevant information about the course material in a more modular way than conventional methods of learning. For example, they might learn the names of several concepts and how they relate to one another, without having to learn what the concepts are.
Here's another meme I made that could facilitate this sort of learning: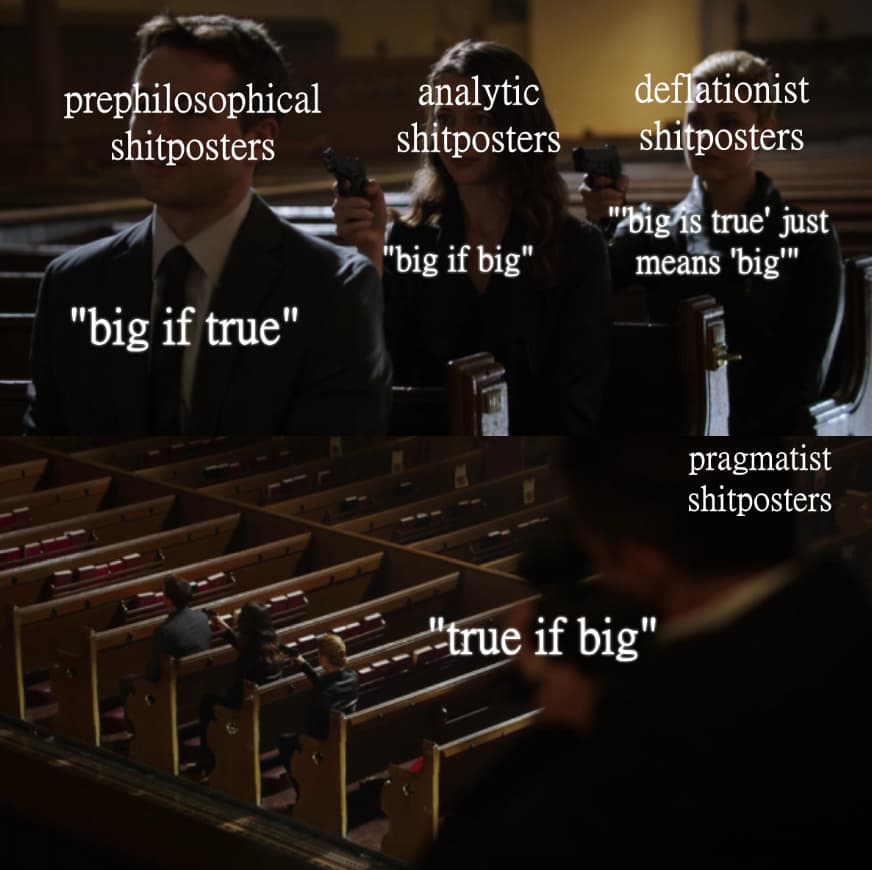 It seems to me that ordinary memes can perform uniquely effective functions as educational content inside of a classroom, provided that they are used as such, and not (say) merely embedded into slides as substitutes for a comic strip break. One promising role that they could perform is to anchor the flow of discussions in tutorials, especially if students can make modifications and derivatives in response to the meme and share them together. But I don't think that attempting to replace traditional learning materials (e.g. textbooks, lectures, tutorials, workshops, labs, fieldwork...) would be a good use of the unique effectiveness of contemporary memes. Perhaps memes will evolve further alongside technology to the degree that this statement is outdated, but not right now.