I've been working on developing a meme studies course (MEME101). I've got the first draft of the syllabus done and I've tested parts of it with a few people.
I also thought about what a full degree in meme studies might look like: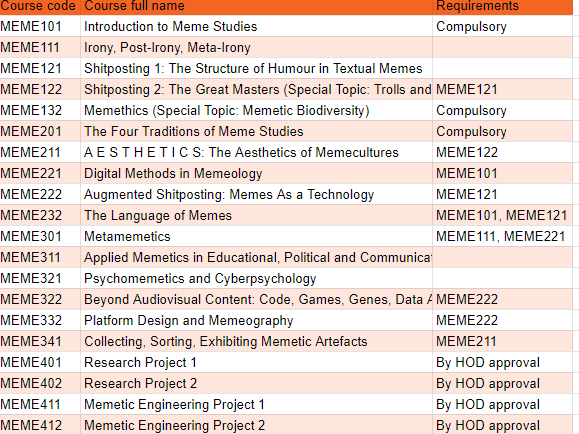 We currently have a Moodle instance up and running on courses.memestudies.org which I'll have to finish setting up once I finish writing and recording the lectures. To do that, I will need to write the course outlines, the readings, provide some instructions on how to learn, and set up a space for students. I will also need to think about assignments or exercises.